Cheerleading
Competitive Squad

RLS Elite are moving into their 17th season and are gearing up for their best season yet! Our competing team travel nationally and internationally to take part in championships against other athletes from across the UK and Europe.

We only take on for a limited timeframe each season, July to September (other than Cheer4Fun that recruits throughout the year) so get in touch now if you'd like to join any of our teams listed below! Teams are split by their school age as of September 2022.
Join The Tribe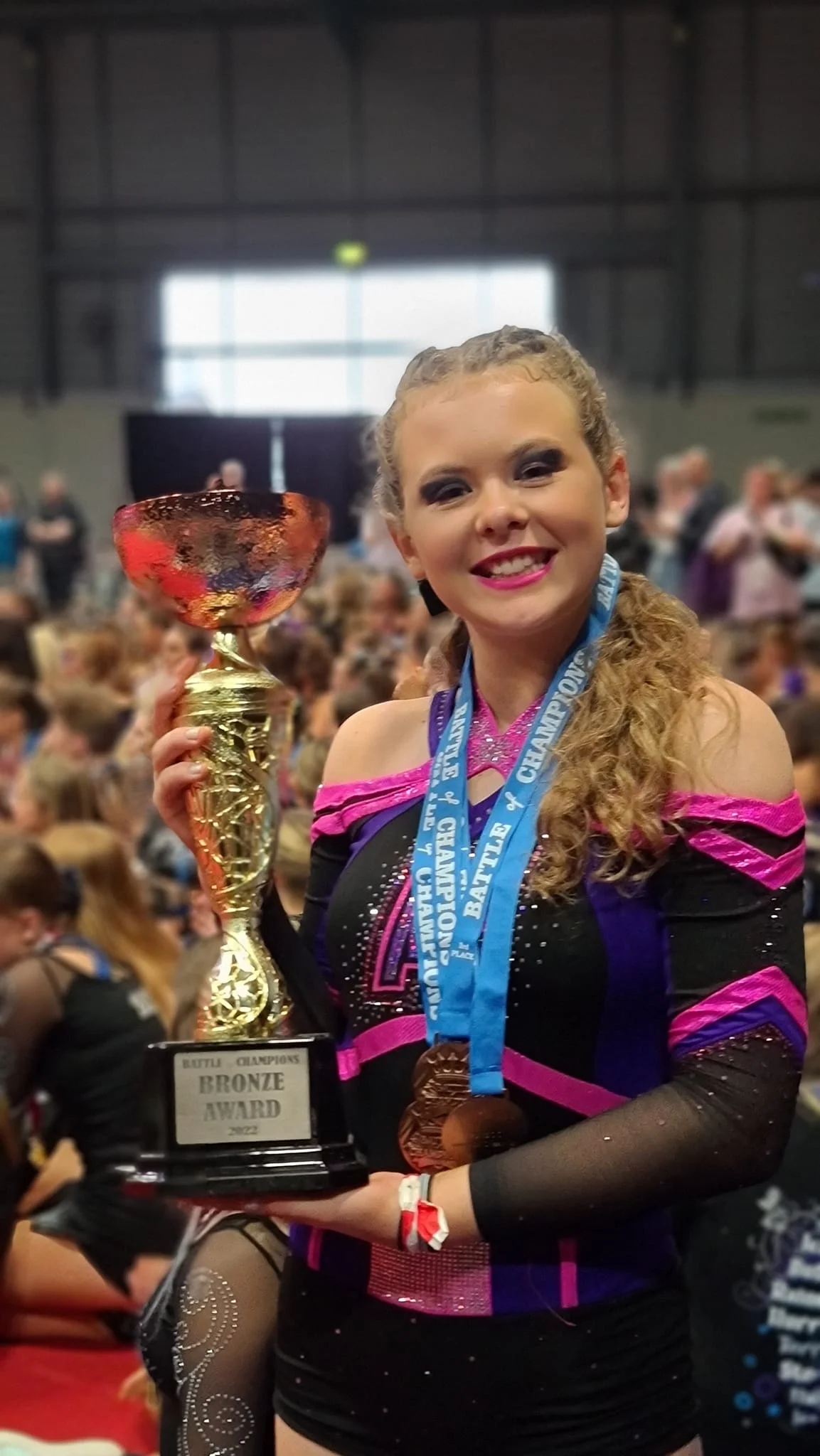 Experience
We have 4 stages of teams to cater for all levels of athletes. Each one has a differing level of commitment:
Cheer4Fun
No competition element. A fun cheer class teaching the basic core principles of the sport. Children attending will take part in our annual showcase alongside the competition teams in February each year.
Local
Ideal for those new to competing cheer but wanting a lower cost option and less travelling. These teams will compete at 3 events for 2022/23.
Prep
Prep are our lowest level competing teams. These are usually for beginner cheerleaders as the routine is slightly shorter plus they have less compulsory skills needed for scoring.

No previous experience is needed for our prep teams however a willingness to learn and a smiley attitude is essential.
Allstar
Allstar is for those with some cheer, dance or gym experience or those who show potential to step up a competition level quicker.
International
Entry onto our International teams require the highest experience and commitment levels. Both teams have gained entry to The Summit (the world championships of lower level cheer) and will be competing in Florida in April 2022.
Teams
We have 4 stages of teams to cater for all levels of athletes. Each one has a differing level of commitment:
We are holding this season's tryouts over the next couple of weeks. You must attend a tumbling evaluation (unless only requesting a Non-tumble space) and a Cheer Tryout on Sunday 10 July for your age group.

This season's information can be found in our Team Information Pack below Team Information Pack >

Teams for this season range from level 1-5 and from Tiny to Open. Please contact us if you are unsure which team would best suit you or you have any other questions.