Gymnastics
Gymnastics at RLS is kept to what we know best, tumbling & floor work! So if you're child likes to cartwheel and throw themselves upside down, gymnastics is where to go!

With classes catering for every level over 4 evenings per week, we will have you flipping around in no time! Each class member can purchase an RLS Passport to document their progression and receives a badge on completion allowing them to graduate to our next class level.

Classes for tumbling are largely recreational however athletes will be given the opportunity to compete at our internal championships at Christmas and Easter annually against other gymnasts within the programme also training at their level should they so wish, this isn't compulsory.
Join The Tribe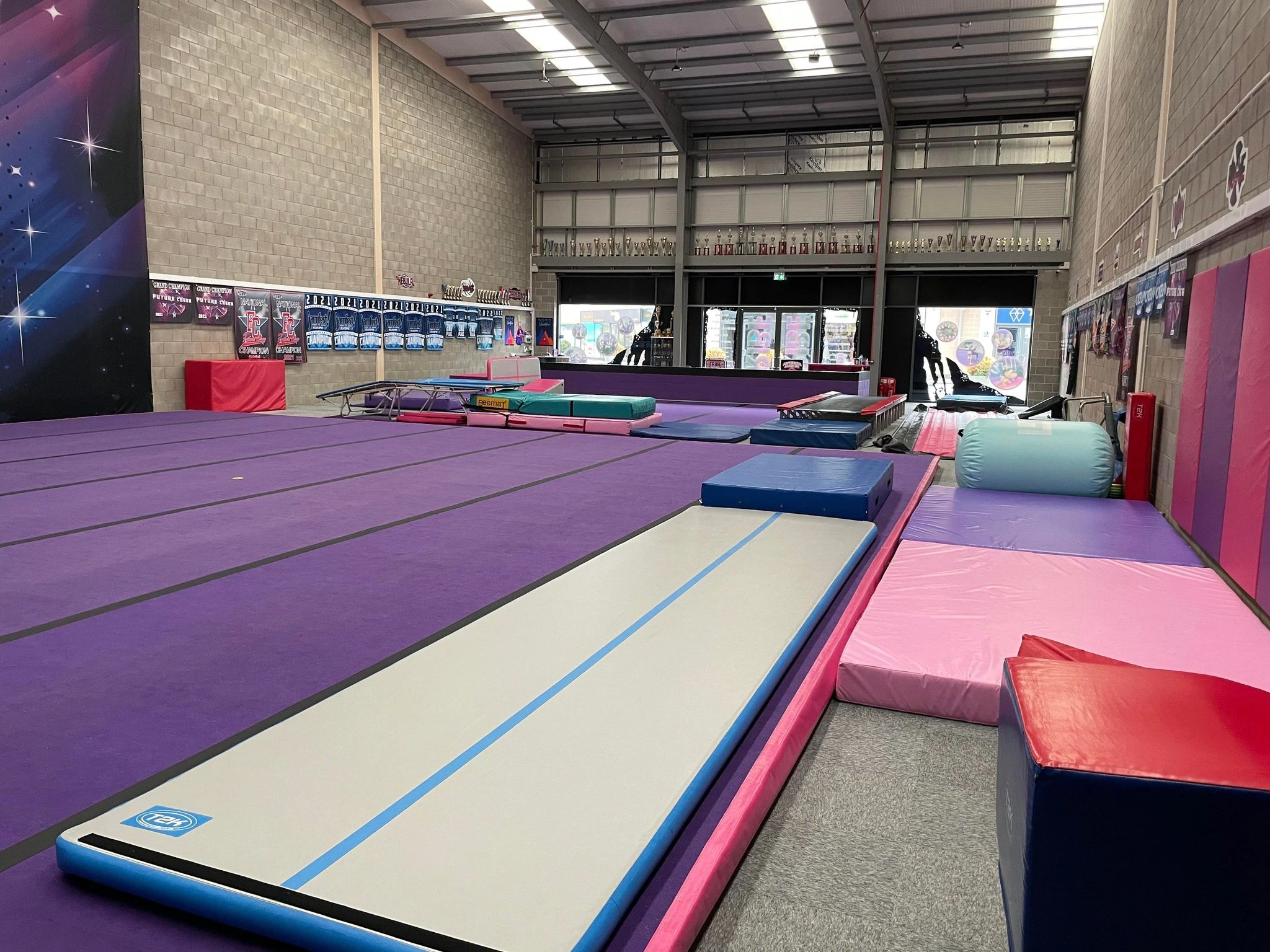 Monday 5.45-6.30pm Level 0-1
Monday 6.30-7.15pm Level 1-2
Monday 7.15-8pm Level 2-3
Tuesday 6.30-8pm Tumble Squad (Invitation only)
Wednesday 5-5.45pm Level 0
Wednesday 5.45-6.30pm Level 0-1
Wednesday 6.30-7.15pm Level 1-2
Wednesday 7.15-8pm Level 2-3
Wednesday 8-9pm Level Adult Tumbling (All Levels)
Thursday 5-5.45pm Level 0
Thursday 5.45-6.30pm Level 0-1
Thursday 6.30-7.15pm Level 1-2
Thursday 7.15-8pm Level 2-3
Thursday 8-8.45pm Level 3+
Level: 0
Basic Shapes
Forward Roll
Backwards Roll
Handstand
Bridge
Level: 1
Cartwheel
Roundoff
Forward Walkover
Backward Walkover
Level: 2
Front Handspring
Back Handspring
Handspring Series
Level: 3
Front Tuck Somersault
Back Tuck Somersault
Aerial Cartwheel
Aerial Walkover
Level: 4-5
Pike Somersault
Straight Somersault
Standing Tuck
Twisting Somersault